Just about every student starting at university will want to develop their study skills so that they can get the very best results possible.
We want to support you in this, and we want to share with you some books that could be just what you need.
There's a lot of choice out there so we've grouped together some of the most popular ones with a proven track record.
To make it easy to find what you need we've separated them into distinct lists:
Student Planners: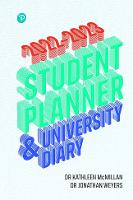 On starting University things can be a bit of a blur as you try to absorb all the information coming your way so a good place to start is to get yourself a
planner
specifically designed to help students.
Here are the two most popular ones and both included a wealth of other information, tips, and tricks to help you settle.
Study Skills: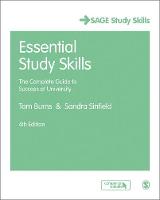 As you start to attend classes and tutorials you should think about areas where you might need support e.g. taking notes effectively while you try to listen to the lecturer.
Here's a list of basic
study skills
titles to start you off on the right foot.
Daily Work: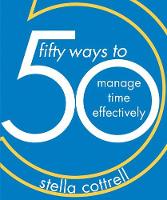 We hope that some of these will help you in the early stages.
At university you may come across ways of working that you've not experienced much before like writing lab reports.
Here you'll find a list of titles we think will help you quickly plug any of those gaps.
Essays: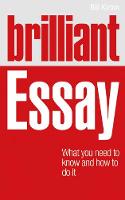 As your lecture programme progresses one of the first pieces of work you may be asked to produce will be an
essay
. You will have already written many of these during your school career, but the standard required now may be higher. Luckily there are a selection of titles we can offer to help you present yourself most effectively.
Research: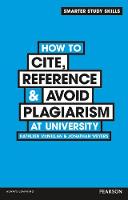 Producing successful essays and indeed all good coursework involves doing critical
research
, weighing up different viewpoints, avoiding plagiarism and presenting your results effectively.
We've put together a list of bestsellers on doing your research which will help your focus.
Dissertations: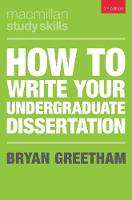 The last major piece of written work you will be asked to produce is the
dissertation
. The process of producing a successful dissertation will bring together all the study skills you've been perfecting since you arrived at university. You will need to think critically about the subject you have chosen, research it thoroughly and then express your work and your conclusions clearly.
Dissertation writing requires a different set of skills from writing essays, and we think these titles will help you get it right.
Exams: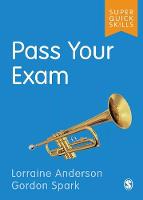 The other major form of assessment is, of course,
exams
and there are many books to guide you to success in the exam hall. You'll find a small list here of tried and tested ones here.
Getting started at university may sometimes seem a bit daunting but we hope the suggestions we've made will help you succeed.